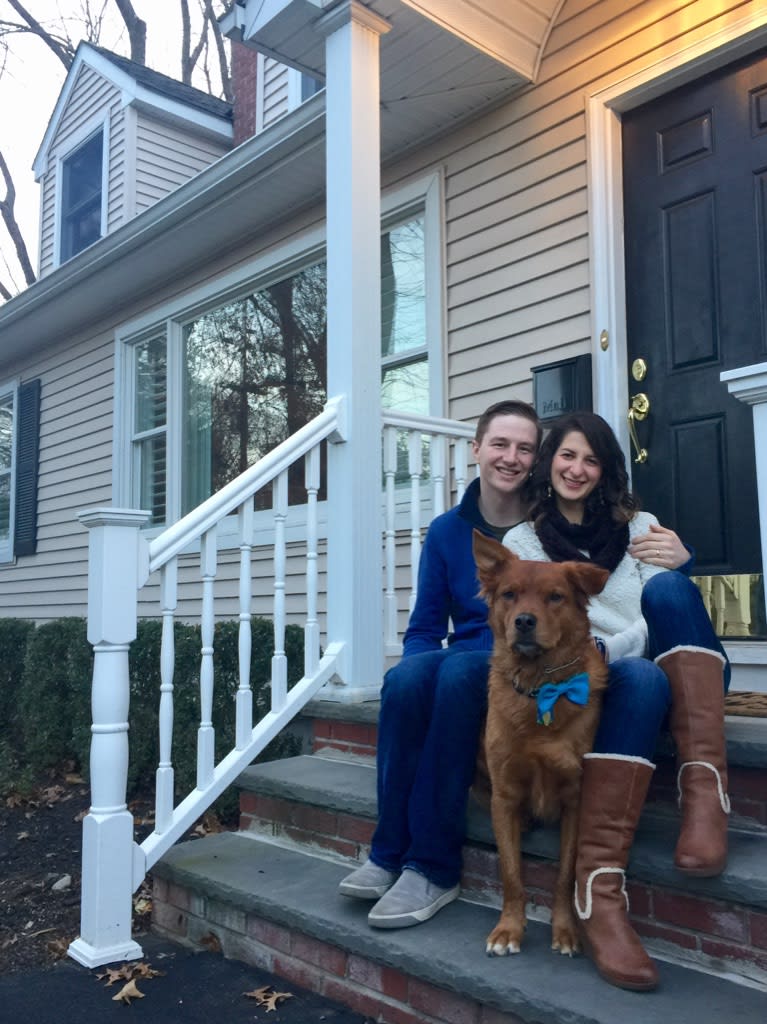 Like many residents of Summit, my husband, Seth, and I fell in love with Summit instantly. We were living in Massachusetts at the time and decided we were ready to move back to NJ. We wanted to establish roots here and be closer to family, as we were planning to start our own family soon.

We initially started looking in the more urban suburbs like Hoboken and Jersey City, but we quickly determined that that environment and lifestyle would only serve us temporarily. We were ready to plant permanent roots, and our 90-pound rescue pup was in need of a yard! So we set out to explore a bunch of commutable towns in North Jersey. The day we ventured to Summit, we explored the various neighborhoods and downtown area in order to get a feel for the community. We immediately knew Summit was the place for us!

We fell in love with the vibe...a suburb with urban amenities. We both had lived in NYC, so I had an affinity towards boutique fitness studios and Seth for eats! We were impressed by all the cafes, restaurants, and shops. We saw lots of young families strolling downtown and picking colorful veggies at the farmer's market. I loved the public art displays in town. It was as if we were inside a museum with evolving exhibits. I felt pride for Summit right away.

So we began our search for a home. It took months! We saw dozens of houses. When ours came on the market, I knew it was the perfect home for us. We saw it within a few days, but, of course, by this point, there had been multiple offers. In situations like this, you have to follow your gut and go in with a number that will leave you with no regrets. So we did. We also wrote a genuine letter to the Sellers, who were in a similar life stage as us. Lucky for us, we were the winning bid! As I always tell my clients, if it's meant to be, it's meant to be.